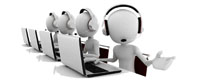 Tel: +86-769-81183549
E-mail: info@lukador.com
Add: 3/F, Blcok A8, Kaida Creative Industry Park, Qiaochang Road, Qiaotou Town, Dongguan City, Guangdong,China.


Product name : TTL touch card issuing machine

Product No. : F1-000-TTL

brief introduction : F1- hair card products, is a high performance card distribution equipment

1 : . It can automatically realize the card function according to the device instruction

2 : . TTL level control is more simple

Application : Suitable for parking lot management, highway gate, self-service charging system

1 : Support card terminal, membership card management system,

2 : Some self-service terminals, such as terminal cabinet, counter - counter, etc.
Details:
TTL trigger control card function introduction
Double - wheel rubbing card design to prevent double card output can accurately release various punch CARDS.
Support card pre-empty reminder, card space alert, card failure and other alarm status.
The sensor test can accurately determine the location of the card and the function of card status.
The card can be recovered automatically, and the position of multiple card stops can be used to control the installation of RFID card antenna.
The hollow design can adjust the thickness of the card and issue various thickness CARDS.
The design of the back end recovery card slot is convenient for card management.
Can be superimposed card box design, the card quantity flexibility can reach 300 CARDS by adding the card box.
Support online upgrade program/RS232 serial port multi-machine communication function, up to 16 card machines.
Non-contact card reader can be randomly matched with non-metallic hair cartoon, and there is no interference with reading card.
Support RS232 serial port, TTL pulse 2 interface control, suitable for different control platform.
Dustproof, foreign body card design and wear-resistant rubber material automatically avoid the accumulation of dust.
With the smallest size realize the card and receive card function effectively saves the space of the cabinet can meet the demand of the larger user.

Product technical indicators