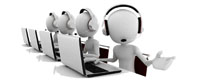 Tel: +86-769-8118 3549
Fax: +86-769-8255 1233
E-mail: info@lintechtt.com
Add: 3/F, Blcok A8, Kaida Creative Industry Park, Qiaochang Road, Qiaotou Town, Dongguan City, Guangdong,China.
QQ: 1139899481



Product name : Small Auto Card Issuing Machine

Product No. : F1-2000

Introduction : F1 - 2000 small automatic card distribution equipment

1 : according to your settings, the card will be issued

2 :

Application : It is mainly used in the mobile robot card issuing

1 : management system, expressway toll gate,

2 : self-service charging system, self-service card vending terminal, etc.
Details:

F1 - 2000 automatic card issuer design machine with card issuing function, according to your settings card.


F1 - 2000 can only operate automatic card issuing, the size is too small, do not support the late installation of the card reader.


Product function
- Unique distribution wheel design: able to accurately publish a variety of embossing card.
- Easy and simple card adjustment design Is stable and accurate distribution of various thickness of the card.
- Compact structural design: the effective savings of the whole machine space.
- Scientific card transmission wheel design: automatically avoid dust accumulation, resulting in slip.
- Multi-stage sensor circuit protection: to prevent optical interference.
- Supports multiple communications (up to 16 C / D).
- Support online upgrade process.
parameter