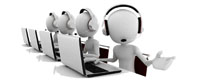 Tel: +86-769-8118 3549
Fax: +86-769-8255 1233
E-mail: info@lintechtt.com
Add: 3/F, Blcok A8, Kaida Creative Industry Park, Qiaochang Road, Qiaotou Town, Dongguan City, Guangdong,China.
QQ: 1139899481



Product name : Card dispenser for IC card and RFID reading and writing

Product No. : F3

Introduction : F3 read and write card issue equipment

1 : Can read and write IC cards and RFID cards

2 : Send out the cards according to your settings

Application : The main application is in the parking lot

1 : management system, expressway toll gate,

2 : self-service charging system, self-service card vending terminal, etc.
Details:

The F3 card distributor is a fully functional smart card dispenser. Has the unique function of reading IC / RFID card.
With the innovative mechanical design, and stable performance, access to the majority of users
Product function
- Unique dispensing wheel design: is capable of issuing various embossing cards accurately.
- Convenient and simple card adjustment design
is stable and accurate to dispense cards with various thicknesses.
- Compact structure design: effectively saves space for the complete machine.
- Rear card capture box: provides convenience for card management.
- Simple collection channel design: satisfies user requirement for large collection amount.
- Multiple sensors: are able to judge the card position and indicate the card status.
- Scientific card transfer wheel design: automatically avoids dust accumulation which will lead to slippage.
- Multiple levels of sensor circuit protection: prevents optical interference.
- Supports multiple communications (max. 16 C/Ds).
- Supports online upgrade program.
parameter

F3 can meet the self-service card read allocation and collection application of most self-service terminals.