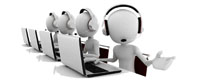 Tel: +86-769-8118 3549
Fax: +86-769-8255 1233
E-mail: info@lintechtt.com
Add: 3/F, Blcok A8, Kaida Creative Industry Park, Qiaochang Road, Qiaotou Town, Dongguan City, Guangdong,China.
QQ: 1139899481



Product name : Hospital automatic dispenser

Product No. : F6

Introduction : F6 fully functional card reader / card reader / card dispenser

1 : Can read and write IC cards and RFID cards

2 : Able to support iso 7,810, 77811 standard magnetic card reader

Application :

1 : Mainly used in hospitals and banks

2 :
Details:

The F6 card distribution server is a full-featured smart card dispenser.
Has unique read and write IC / RFID card magnetic card reading function. Magnetic card read.
With innovative mechanical design, stable performance,

Widely used in banks and hospitals.
Product function
-Supports ISO7810/7811 magnetic card reading only
-Supports ISO7816-2 contact IC card reading/writing
-Supports ISO14443-A Type A/Bcard reading/writing
-Unique dispensing wheel design: is capable of issuing various embossing cards accurately
-Convenient and simple card adjustment design: is stable and accurate to dispense cards with various thicknesses
-Compact structure design: effectively saves space for the complete machine
-Rear card capture box: provides convenience for card management
-Simple collection channel design: satisfies user requirement for large collection amount
-Multiple sensors: are able to judge the card position and indicate the card status
-Protruding bezel: for anti-theft is available
-Bezel with LED light: provides card insertion indication and/orlighting and prevents the card being left inside
-Supports multiple communications (max. 16 C/Ds)
-Supports online upgrade program

parameter

F6 can meet the self-service card read allocation and collection application of bank and hospital self - service terminals.