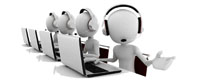 Tel: +86-769-8118 3549
Fax: +86-769-8255 1233
E-mail: info@lintechtt.com
Add: 3/F, Blcok A8, Kaida Creative Industry Park, Qiaochang Road, Qiaotou Town, Dongguan City, Guangdong,China.
QQ: 1139899481



Product name : A machine that automatically receives a card

Product No. : F2-RS232

Introduction : F2 is a machine that automatically receives a card

1 : You can install the card reader

2 :

Application : The main application is in the parking lot

1 : management system, expressway toll gate,

2 : self-service charging system, self-service card vending terminal, etc.
Details:

F2 card acquisition machine, reserved for the RF reader antenna plate position,
convenient for the later expansion of radio frequency card reading function.
- Unique distribution wheel design: effectively prevent dust accumulation, and can .clean themselves.
- Extended hole position: Reserved for mounting RF module and scanning module.
- wear-resistant anti-corrosion rubber materials and metal stent.
-Can effectively prevent the RF module by metal interference.
- durable plastic frame design to reduce radio frequency signal interference.
- Easy integration of various RF card reader / writer or bar code scanner module.
-TTL or RS-232 interface for easy integration into a variety of systems.
- Multistage sensor circuit protection.
- Configurable automatic card retreat.
- Support online upgrade process.
parameter

F2 meets the application of most self - service card automatic receiving ka.
You can customize your RFID smart card receiver through a third-party RFID reader.
You can also refer to our F2-3 read and write card receiver. Support for reading RFID contactless cards