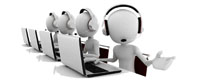 Tel: +86-769-8118 3549
Fax: +86-769-8255 1233
E-mail: info@lintechtt.com
Add: 3/F, Blcok A8, Kaida Creative Industry Park, Qiaochang Road, Qiaotou Town, Dongguan City, Guangdong,China.
QQ: 1139899481



Product name : Automatic card reader / card reader

Product No. : A6

Introduction : A6 full - function card reader / write card

1 : Can read and write IC cards and RFID cards

2 : Able to support iso 7,810, 77811 standard magnetic card reader

Application :

1 : ATM machine, self - recharge counter payment machine

2 : Self-help demolished machine, multimedia inquiry machine
Details:
The a6 power reader supports RF / IC card r / w and magnetic card r,
which is a highly reliable product created by years of technology and experience accumulation and market demand.
Integrated with the development concept of multiple functions. Meet the market demand of small electric card reader / reader.
Product function
-EMV and PBOC certified
-Supports ISO7810/7811 magnetic card reading only
-Supports ISO7816-2 contact IC card reading/writing
-Supports ISO14443-A Type A/B card reading/writing
-Jitter card-in function: effectively precludes unauthorized card reading magnetic card
-Protruding bezel: foranti-theft is available
-Bezel with LED light: provides card insertion indication and/or lighting and prevents the card beingleft inside
-Independent sensor design: makes reader maintenance easy
-Dustproof sensor lens: prevents sensor from dust and/or the other foreign materials
-Mechanical shutter for protection against dust and/or the other foreign materials in the bezel position: enhances the reliability of the card reader
-Four-set driving wheels: ensure the card transmission stability and liability and prevent card jam or block
-One group of driving wheels infront of mag-head: enables automatic re-reading, which increases success rateof card reading
-Card detecting function: automatically handles abnormal cards (broken card, incomplete card, etc.)
-Self-balancing mag-headreading function: provides stable reading and easy maintenance
-High-performance plastic materials: ensure reading precision and product consistency
-Optional accessories: The special eject card subassembly, Power off protect.
parameter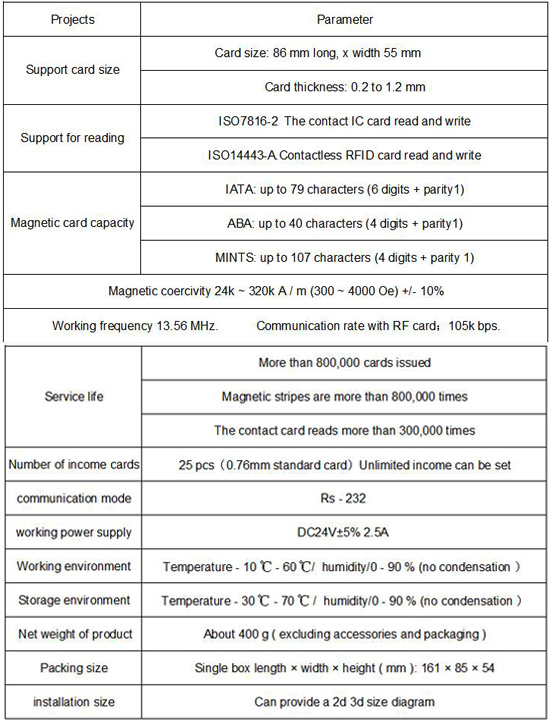 A6 can meet the bank ATM self-service terminal self-service card reader application.