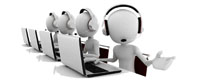 Tel: +86-769-8118 3549
Fax: +86-769-8255 1233
E-mail: info@lintechtt.com
Add: 3/F, Blcok A8, Kaida Creative Industry Park, Qiaochang Road, Qiaotou Town, Dongguan City, Guangdong,China.
QQ: 1139899481



Product name : Passport Reader

Product No. : EPR5100I

Introduction : EPR5100I a multi-functional passport reader

1 : Three million pixels can read multiple document types

2 : E - passports, passports, visas, identity cards and other travel documents

Application : Embassies 、Border crossings 、

1 : Exit and Entry Management Bureau

2 : Hotels, Banks, and Travel agencies
Details:

EPR5100I Passport Reader is a multi-functional passport reader with 3.0 Megapixels camera that can read multiple document types: e-passports, passports, visas, ID cards and other travel documents. Until now, there are over 90 countries and areas to issue and use e-passport (namely digital passport) which are complied with the International Civil Aviation Organization's (ICAO) Doc 9303 specification. With designed and developed Passport Reader EPR5100 (I) with high-precision OCR algorithm, contactless (RFID) integrated circuit reading and barcode technology that can be used in a wide range of area.

parameter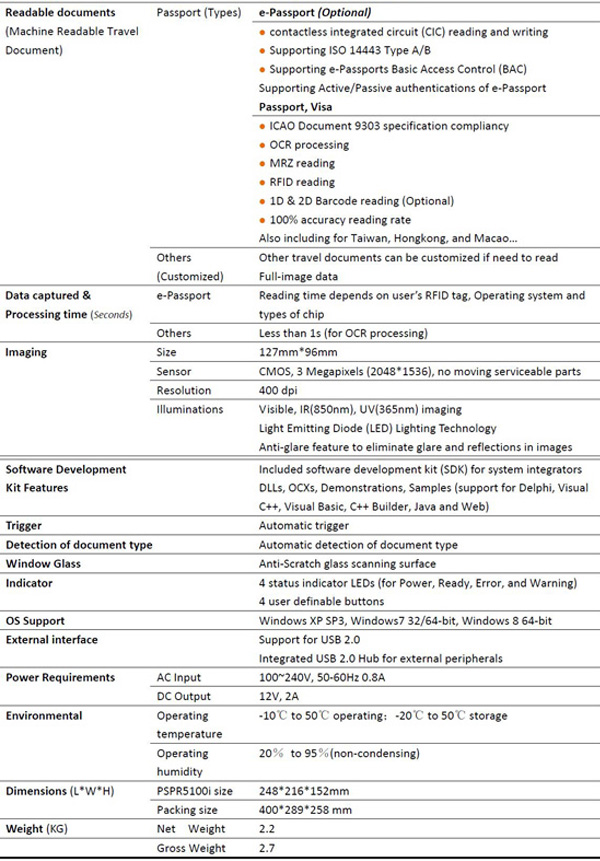 Multi - purpose passport reader can meet the electronic passport read, scan passport, visa, identity card and other travel documents scanning
It can be applied in; Embassies, border crossings, immigration administration, hotels, banks and travel agencies, etc


Note: The recognition speed of our passport reader depends on your different computer performance (the selected computer, Operation system, Driver and the related application program). About the further information (such as product, demo, price and service, etc.), please feel free to contact with us.