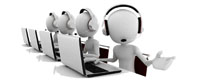 Tel: +86-769-8118 3549
Fax: +86-769-8255 1233
E-mail: info@lintechtt.com
Add: 3/F, Blcok A8, Kaida Creative Industry Park, Qiaochang Road, Qiaotou Town, Dongguan City, Guangdong,China.
QQ: 1139899481



Product name : Card circulation distribution machine

Introduction : F3-9000 Card circulation distribution machine

1 : Design the back-end cycle without human intervention;

2 : Read and write RFID cards.Collection / distribution

Application :

1 : Member card, self - service system terminal

2 : Widely used in hotel self - service terminal; Some unattended terminals
Details:

F3-9000 The card automatically collects the card distribution device, and you can assign the card and re-dial and re-cycle.
Designed to minimize maintenance and human intervention during operation. With a powerful and reliable automatic cycle mechanism,
the cycle card distributor for customers, health care and other customers of the frequent flow of self-service terminals to provide a great deal of flexibility and convenience.
Product function
- circulation card distribution and collection, without human intervention; convenience card management
- small and exquisite design, easy to integrate into the ultra-thin chassis or desktop terminal;
- automatically adjust the tank depth to ensure the stability of the collection and redistribution;
- The sensor group is well arranged for monitoring and feedback of machine status;
- Small size, should be installed, can be applied to a variety of occasions.
- Multistage sensor circuit to prevent interference from light on the sensor
- Supports multiple communications (up to 16 C / D).
- Support online upgrade process.
parameter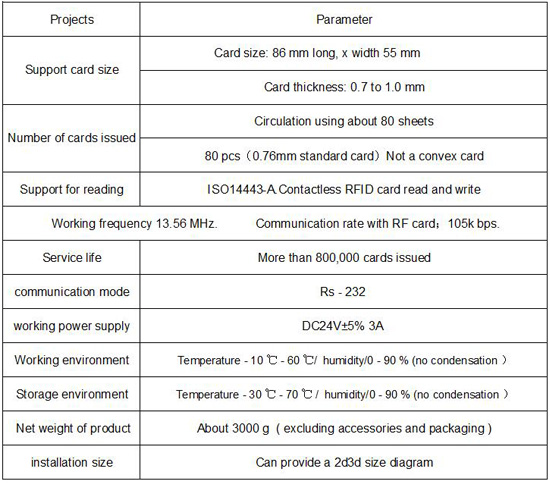 F3-9000 Can meet the self-service card read allocation and collection applications for most self-service terminals.
Design the back-end cycle without human intervention; Convenient card management
Widely used in hotel self - service terminal; Some unattended terminals