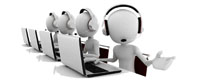 Tel: +86-769-8118 3549
Fax: +86-769-8255 1233
E-mail: info@lintechtt.com
Add: 3/F, Blcok A8, Kaida Creative Industry Park, Qiaochang Road, Qiaotou Town, Dongguan City, Guangdong,China.
QQ: 1139899481



Product name : 2 in 1, 3 in 1 Magnetic Card/IC Card/RFID Card Reader

Product No. : 三合一读卡器

Introduction :

1 :

2 :

Application : Application : Inquiry system 、GPS Tracker、POS terminal

1 : Member management system

2 : ID verification/Authentication
Details:
This All in one Magnetic Card/IC Card/RFID Card Reader is hand swipe/insert operated
reading machine with USB interface,adopting high integrated magnetic card decoding
chip.With small electricity consumption and strong interference resistance.
This reader comply with ISO-7811, 7812 magnetic card decoding standard completely,
ISO7816 contact IC card, ISO14443A/B Contactless 13.56MHz RFID card. It can read card
bi-directionally for magnetic card, has intelligent lights to alert if card data is
read correctly.
Exquisite magnetic installation structure makes card reading more stable and reliable,
with patented technology.Reasonable product design makes products small and compact.
--Support ISO7811/2 magnetic card reading Hi-co and Lo-co magnetic card;
--Reads up to 3 tracks of information
--Bi-directional swipe reading
--Relibale for over 1,000,000 card swipes
--Support ISO7816 contact IC card read and write;
--Optional Support ISO14443A/B 13.56MHz contactless RFID card read and write;
--Customized LED indicate status;
--USB/RS232 interface available;
--DC5V;
--Opational Buzzer built-in;
--CE and FCC certificate (CE is according to the vehicle standards: EN50498:2010)
technical parameter